About


s. chandler visher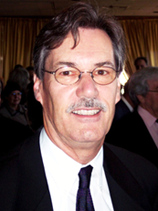 Mr. Visher graduated from Brown University in 1967 and received his J.D., Summa Cum Laude, from the University of Denver in 1970, graduating first in his class.

Before starting his own firm in 1980, Mr. Visher worked in a large law firm in Denver, spent several years as an attorney with the Sierra Club Legal Defense Fund and four years as an Assistant District Attorney in the San Francisco District Attorney's Consumer Fraud and White Collar Crime Unit.

Since 1980 Mr. Visher's practice has concentrated almost exclusively on consumer class actions in which he represents classes of consumers sometimes as small as 100 but often many thousands or millions of people affected by the same unfair practice.

Mr. Visher is particularly interested in cases in which a business or the government takes advantage of consumers by abusing the power they have in relation to the consumer. Sometimes this involves taking advantage of completely innocent victims such as overcharging for car repairs or refusing to honor rate commitments on loan agreements or failure to pay the minimum wage or overcharging for water service. Often the unfair practice involves overreaching by financial institutions or the government against a "guilty" person who is delinquent on or failed to pay a debt, been arrested for a DUI or caused damaged to a rental car. Such "guilty" parties often feel bad about what they have done so that it is easier to improperly collect the debt after the statute of limitations has run or charge them with costs of collection, arrest or repair that are excessive or improper.

Mr. Visher brings his cases in both state and federal court, sometimes representing classes of California consumers only and sometimes nationwide classes.

Mr. Visher is a member of the American Bar Association, the Bar Association of San Francisco and the National Association of Consumer Advocates.

Mr. Visher often works with Harry Shulman, who shares his office suite. Mr. Shulman specializes in consumer and trade school fraud. For more information, visit the website of Shulman Law Firm.